Сompany today
JSC «Sumy NPO», founded in 1896, is now one of the largest machine-building enterprises in Europe manufacturing equipment for oil, gas and chemical industries.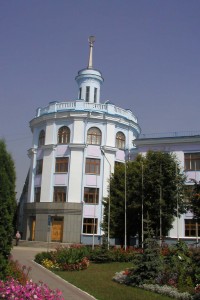 Compressors and turbo-compressor units, unique types of chemical facilities, centrifuges, pumps and valves for gas pipelines, oil – refining equipment and gas-filling stations, drill collars and complex gas preparation plants –this is far from being a complete list of products manufactured at the company.Products diversity owes to company's well-developed technical and process basis available.
Company includes specialized plants equipped with the most advanced equipment and modern control facilities.
Company has a testing facility which complies with the most strictest requirements to performance of acceptance testing of products manufactured. Included are the unique testing benches that make possible to perform field testing with maximum simulation of real working conditions as well as scientific researches and experimental works.
High-qualified personnel , available modern production basis in combination with the advanced technologies provide the enterprise with a possibility to build a lot of projects on turn-key basis, beginning from designing up to maintenance.
Company has business contacts with partners in the Ukraine, CIS countries, Europe, Asia, and America. It strengthens ties with consumers and renders them multilateral technical assistance in equipment service.
The Company comprises five specialized sectors i.e.: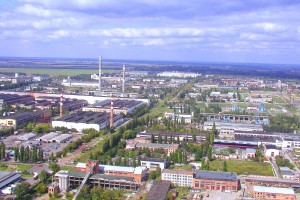 Blanking facilities;
Chemical equipment production;
Turbo-compressor units and compressors production;
Pump equipment, including for Nuclear Power Plants
As well as seven subsidiaries (limited companies) designed for support of basic production.
Nowadays about 3,500 employees work in the Company.
Total workshops area is 591,812 m2.
Total production facilities are 503,691 m2.
---