Customized Equipment for NPP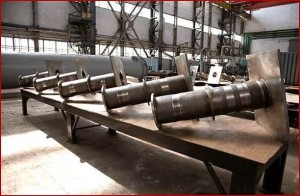 JSC "Sumy Machine-Building Science and Production Association" has completed production of the lot of embedded elementsand metal structures of different types and modifications in the construction of storage facility for spent nuclear fuel (ISF-2) on the Chernobyl nuclear power plant.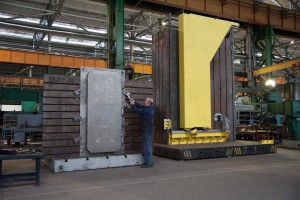 The process of laying the spent fuel in special capsules for further storage will be carried out with their help. This equipment has been thoroughly tested for conformity to product requirements for the nuclear industry.
4 safety door units – one to isolate the concrete module, three – intermediate  have  been manufactured as well . The doors are made using large thicknesses metal, the layer of lead shot, etc. Their weight varies within 5-13.5 tons.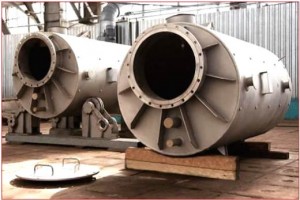 In 2014 Sumy engineers designed and phasing produced  20 tanks with capacity from 0.09 to 16 cubic meters for the assembly of the first and second power units of the Belarusian nuclear power plant.
---