Quality Assurance System
Effective functioning of quality system is one of the major competitiveness indices in the world market for products, manufactured by JSC Sumy NPO.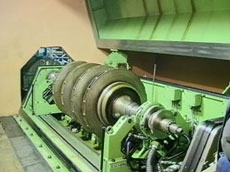 Comprehensive quality control of the Company products is provided with unique testing stations for field tests performing, different benches, checking machines and apparatus performances.
The overspeeding and balancing bench is mounted on the equipment of German firm Schenk. High quality engineering of this firm has been used long ago in the Company, high quality of rotor for turbo-compressor units, centrifugal pumps and centrifuges is achieved due to accurate balancing on these benches.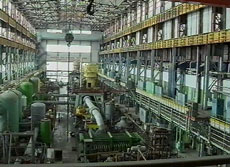 Rotor balancing of centrifugal compressor machines weighing to 2.5 t at 40,000 rpm in vacuum chambers can be performed.
The bench of another firm Mann GHH is designed for fulfilling complex acceptance test and experimental researches of centrifugal compressors at maximum operating conditions, using the natural gas.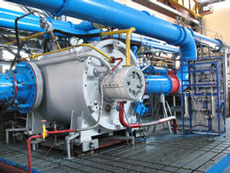 This bench allows to test compressor units with discharge pressure to 900 atm. checking gas and dynamic performances of the flowing parts, strength, vibrational and ecological performances of compressors and their separate assemblies and parts.
Such benches availability allows the Company to occupy the highest world level in scientific, research and production equipment for heavy-duty centrifugal machines, provides equipment competitiveness on the world market.
---