Scrubbers
The scrubbers are designed for gas purification from mechanical impurities and drop liquid, which are reasons for erosion of process equipment and compressor station piping.
PJSC «Sumy  NPO» has developed and produces scrubbers for gas capacity from 5 to 25 MMSCMD.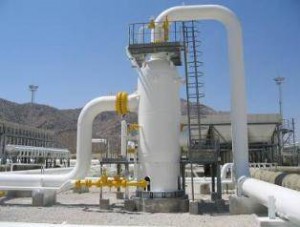 The delivery set consists of the following items:
scrubber;
servicing platforms;
shut-off and control valves;
instruments.
The scrubber is vertical cylindrical structure of multicyclone type, the operating principle of which is based on extraction of mechanical and liquid impurities from gas flow by the centrifugal forces.
The scrubber is equipped by manhole with quick-acting locking device for convenience of routine maintenance.
Separated liquid drain out of cubic part is made automatically. To prevent liquid freezing the cubic part of the scrubber is equipped with heating coil.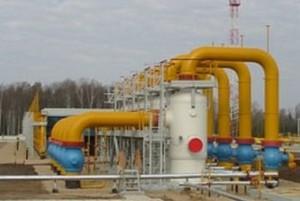 Capacity increasing is reached by parallel installation of several scrubbers.
The equipment is mounted out-doors and can be operated in different climatic zones.The apparatus can be developed upon Customer's initial requirements.
Specification
Capacity, m3/h (nm3/day)
from 2,08х105 (5х106)   up to   1,04х106 (25×106)
Working pressure, MPa
from 1.8 up to 9.0
Working temperature,°С
from -60 up to +80
Weight,t
from 10 up to 34
Filtering efficiency
for particle size of 40 µm,%
100
Filtering efficiency
for particle size of 20 µm,%
99
Filtering efficiency for
particle size of 10 µm,%
70
---