Sumy-Electrode LLC. Welding materials production
Sumy-Electrode LLC, which is a part of Sumy NPO JSC, fulfills electrodes manufacture.
Electrodes have being manufactured since 1930. The high demands on the quality of welding materials, the need for compliance with international standards have always been predetermined by the nomenclature of manufactured equipment,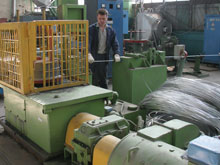 working in extreme conditions: for the chemical industry, oil and gas, the main gas pipelines, nuclear power plants, etc
Nowadays Sumy-Electrode LLC produces 53 brands of welding electrodes. The company is equipped with a Swiss closed production cycled equipment and a modern laboratory and research facilities to enable a whole range of research and testing in accordance with the requirements of normative and technical documentation for manufactured products.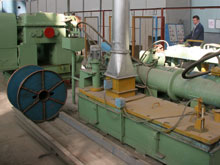 At the Customer's request, the company applies the vacuum packing of the electrodes in a vacuum-solid polymer packaging.
Sumy-Electrode LLC is ready to consider and carry out any order for production of welding electrodes with providing all the requirements of their testing and high quality assurance.
Sumy-Electrode LLC products catalog
Products price schedule
Certificates

Contact us:
58, Gorkogo Str., Sumy, 40004, Ukraine
т: +38 0542 686-778
т/ф: +38 0542 221-342, 225-438
Pavel Pogrebnoy
e-mail: frunze@i.ua
www.frunze.com.ua
---