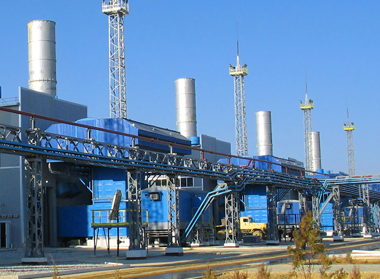 Company C.E. Civil Engines Ltd has placed its first order in PJSC "Sumy NGO", which provides for the manufacture of 10 rotors for turbo-compressor packages of several modifications, as well as a large batch of other spare parts for them.
As Andrey Melnik the leading manager of the Overseas Sales Division, notes, Sumy NPO tries for expanding its presence in already familiar and new markets. The establishment of cooperation with the company C.E. Civil Engines Ltd is among the last successful steps in this direction.
"The new partner has posted a pilot project, and basing on the results of its implementation, will decide on the possibility of further development of business relations with Sumy machine builders. Actually, we need to manufacture seven rotors to GPA-C-6.3 in a short time, one to GPA-C-16 and two to TKA-C-25. In addition, we should to manufacture a considerable amount of other spare parts for all these units, " Mr. Andrey Melnik explained.
The above-mentioned units and components will be used as part of the planned modernization at the facilities of the Uzbek state-owned company "Uztransgaz", to which Sumy NPO is directly related. It's about the BCS "Gazli", CS-0 "Mubarek."
The shipment will be carried out in stages: the first tranche is scheduled in February, and the next tranche is scheduled in spring of 2018.